Main content starts here, tab to start navigating
PORTOFINO IN SAUSALITO
Scoma's Sausalito is a delightful waterfront treasure. Floating out over the bay, Scoma's is an enchanting and romantic destination for both locals and visitors, serving up the freshest seafood available in the San Francisco bay area, for lunch and dinner.
ITALIAN ROOTS
The Scoma family's lineage is Sicilian, a culture with deep roots in the fishing industry and rich ethnic cuisine, which gave rise to their first restaurant, Scoma's on the San Francisco waterfront. Its popularity and success eventually led to the opening of a second restaurant, Scoma's Sausalito, in 1969.
Scoma's Sausalito is a joint venture created by two of San Francisco's most famous restaurant families, Al and Joe Scoma of Scoma's fisherman's wharf, and Victor and Rolando Gotti, proprietors of Ernie's restaurant. The partnership, dedicated to quality cuisine and excellent service, continues to this day.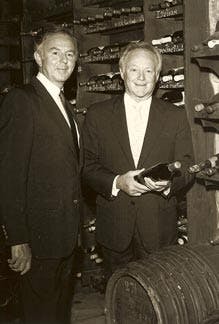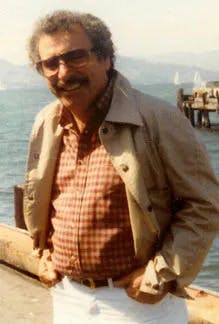 STORIED PAST
Since the late 19th century, this victorian building with its stunning bay view has graced the Sausalito waterfront. Originally known as "Lange's Launches," it was the site of a well-established tugboat and ferry service. Known during the 1940s as the raucous "Tin Angel" in 1951 it became a Sausalito favorite, the "glad hand." Listed in the national register of historic buildings, Scoma's Sausalito is delightful and romantic—a local treasure that will always be preserved.
More On Our History
SCOMA'S TODAY
Expansive blue water and unobstructed views of Angel Island, Tiburon, Sausalito and San Francisco provide an inspired setting for Scoma's fresh seafood cuisine. Family owned since 1969, Scoma's Sausalito is rich in history, but modern in its approach, serving fresh seafood daily in one of the most endearing and charming spots in the entire bay area. It's the Italian riviera, right here in Sausalito!